Experience Satisfaction That No Other Beef or Pork Can Match
No matter which products you choose, Creekstone Farms' uncompromising standards ensure tenderness, flavor and quality of the highest caliber
What Makes Our Premium Black Angus Beef the Best?
At Creekstone Farms, the way our ranchers raise their cattle sets the bar higher for the taste and tenderness of the beef we produce. We begin by selecting only cattle with Black Angus genetics, then our producers raise, feed and care for them, devoting the utmost attention to excellence in every detail. Our team takes care at every stage of processing to ensure consistent product. This methodical approach ensures that every cut of our Premium Black Angus Beef earns the Creekstone Farms label and its place in the meat case, on restaurant menus and on consumers' plates.
All our cattle are classified by one of our four G-Schedule programs — this ensures that the beef grades of our products are third-party verified by the USDA to consistently uphold our standards and specifications for exceptional quality.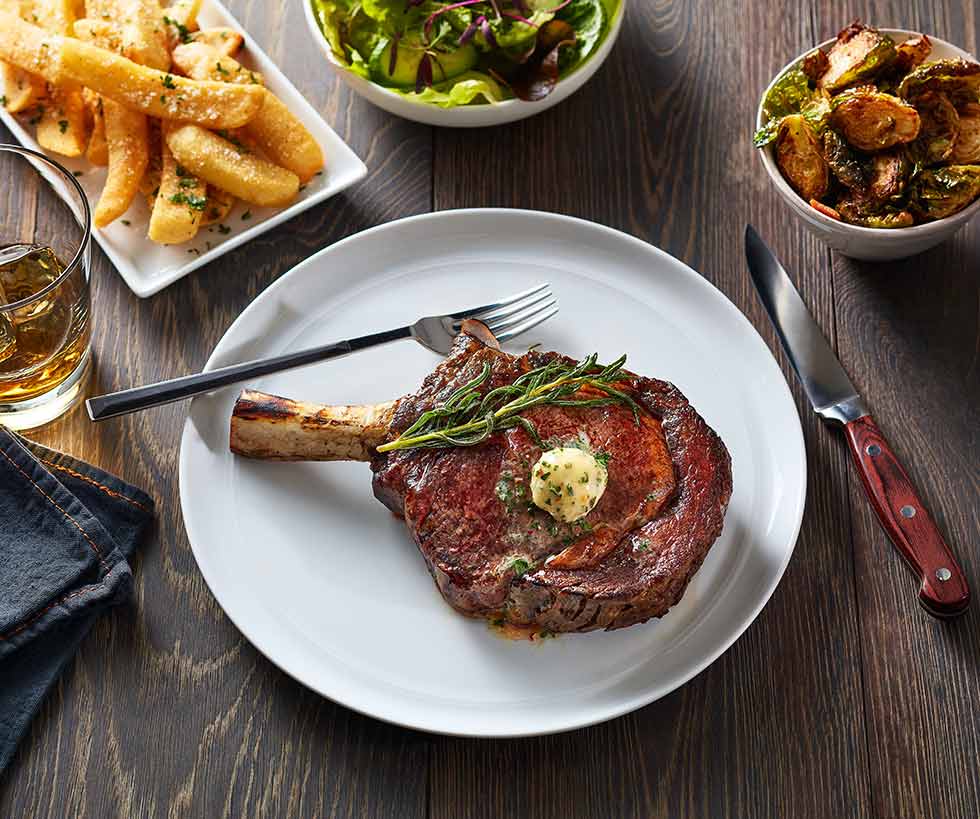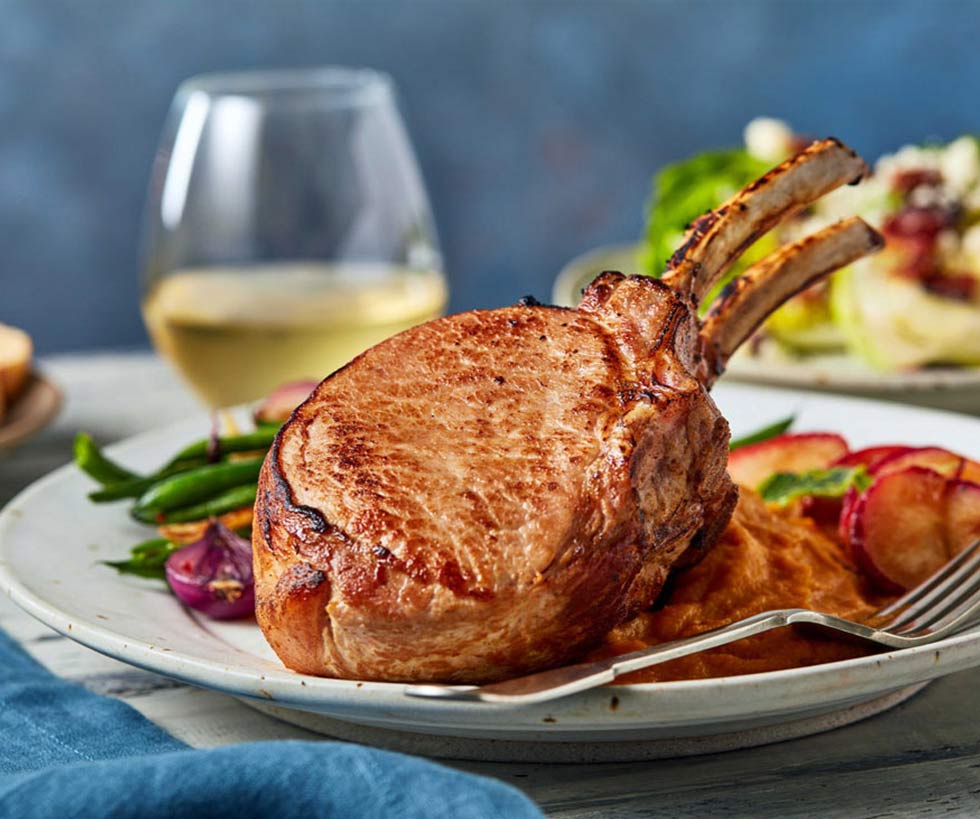 What Makes Duroc Pork So Deliciously Different?
As Angus does for beef, the Duroc breed sets the standard for premium pork quality. Our producers in Iowa bring the same passion and values to producing high-quality, family-farm raised, antibiotic-free, premium Duroc Pork as we do to our Premium and Natural Black Angus Beef programs. The result of all this conscientious care and attention to detail is a level of premium pork that delivers consistently superior eating experiences renowned for moistness, juiciness and taste.
Uncompromising Standards, Consistently Superior Performance
Our caring attention to detail establishes the exceptional level of taste, tenderness and quality that restaurants, butcher shops, retailers and their customers expect from Creekstone Farms.
Premium Products For Exceptional Experiences
To consumers, the quality of a product's appearance and grade are the most important influencers in their purchasing decision and 60% prefer brands when purchasing fresh meat.1 That's why Creekstone Farms offers a complete line of Premium Black Angus Beef and All-Natural Heritage Duroc Pork products from animals born and raised in the U.S.A. to satisfy our domestic and international foodservice and retail customers and their customers' ever-changing tastes.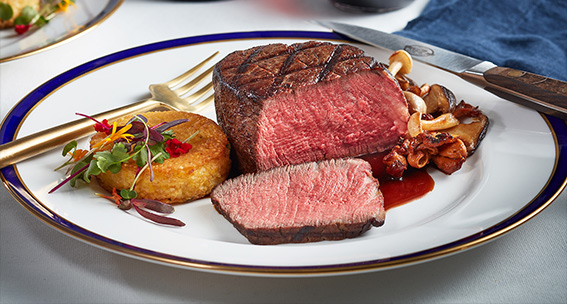 Creekstone Farms Premium Black Angus Beef™
USDA Choice and Select beef from 100% Black Angus cattle raised in the U.S.A.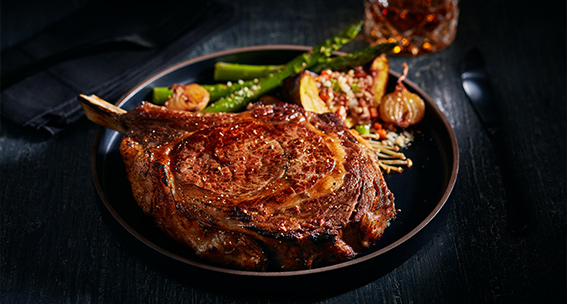 Creekstone Farms Master Chef™ Black Angus
USDA Prime or Upper 2/3 Choice beef with significant marbling that delivers optimal flavor, juiciness and tenderness.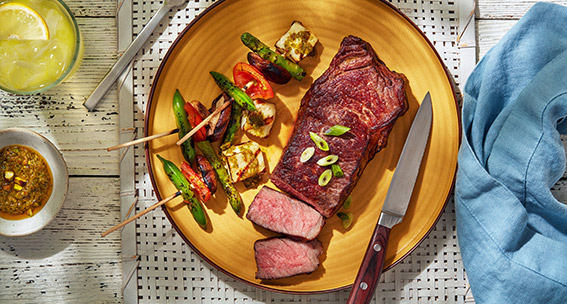 Creekstone Farms Natural Black Angus
Beef from cattle raised in the U.S.A. with no antibiotics, added hormones, growth-promoting drugs or artificial ingredients — ever.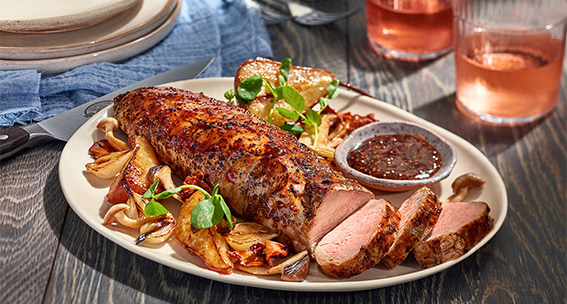 Creekstone Farms All-Natural Heritage Duroc Pork
Duroc genetics produce high-quality pork that's deep red in color, highly marbled for superior moistness, juiciness and flavor and naturally free from artificial ingredients, added hormones and antibiotics.
Sources
1 Anne – Marie Roerink, Principal, 210 Analytics LLC, The Power of Meat 2022, Report sponsored by Sealed Air Food Care Division/Cryovac® and Published by FMI and the Foundation for Meat & Poultry Research & Education