Black Angus Beef
Master Chef™ is Creekstone Farms® premier line of Black Angus Beef, which embodies the uncompromising standards, lofty values and discerning tastes coveted by the most prestigious culinary professionals.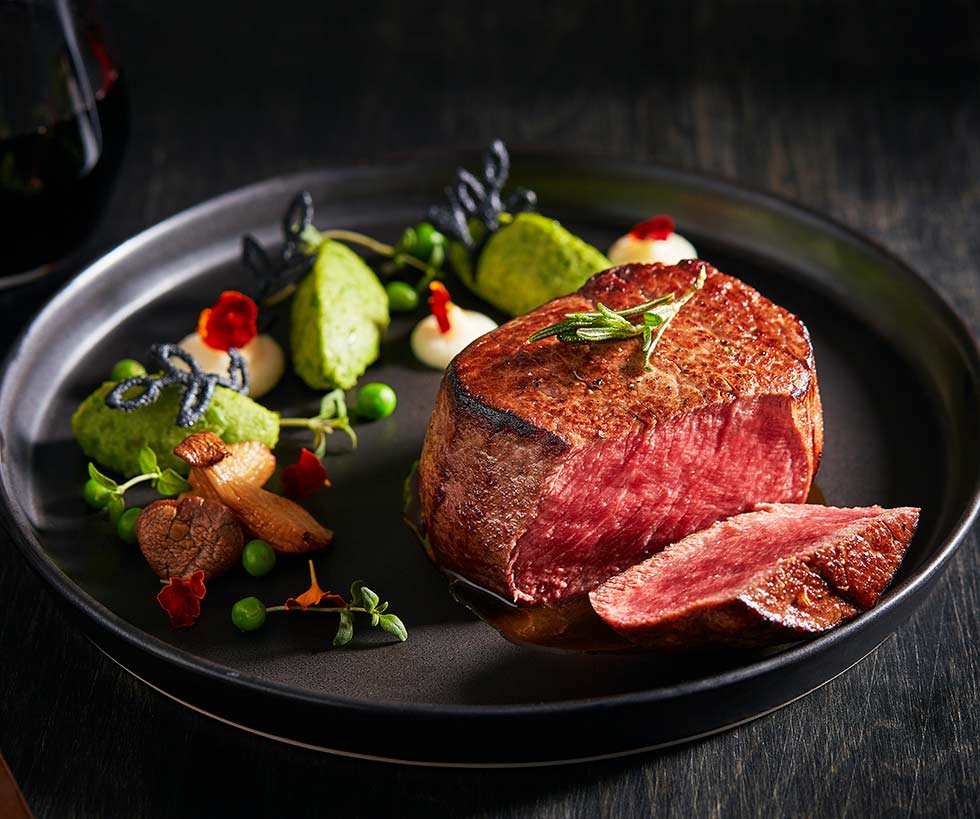 Experience the Extraordinary With Creekstone Farms Master Chef
USDA Prime and Upper 2/3 Choice beef — deliver eating experiences with no equal.
Superior genetics and corn-based diet — provide the highest level of flavor, juiciness and tenderness with a buttery texture.
Trusted family ranchers and farmers — devoted to humanely and sustainably raising the animals in their care with respect and dignity to achieve the superior standards of the Master Chef program
Third-party, USDA-verified G-44 Certified Program.
What Sets Creekstone Farms Apart?
We've cultivated relationships with family ranchers and farmers who diligently develop their herds for naturally superior genetics, refine feeding techniques and perfect their animal-handling practices. All this caring attention to detail produces the taste, tenderness and consistently high quality that consumers expect from
Creekstone Farms
.
Single production shift and slower line speeds — prioritizes craftsmanship and consistency.
Optimized plant design — founded on the cornerstones of animal welfare, worker safety, food safety and product quality.
Hand-selected cattle and strict genetic specifications — produces consistent superior products.
Family ranchers and farmers — all animals sourced by Creekstone Farms are born and raised in the U.S.A.