All-Natural Heritage Duroc Pork
Creekstone Farms All-Natural Heritage Duroc Pork is the gold standard of pork quality. Specifically bred for flavor, our premium-quality heritage Duroc pork is farm-raised in the U.S.A. by our producers in Iowa with passion and a deep devotion to our values.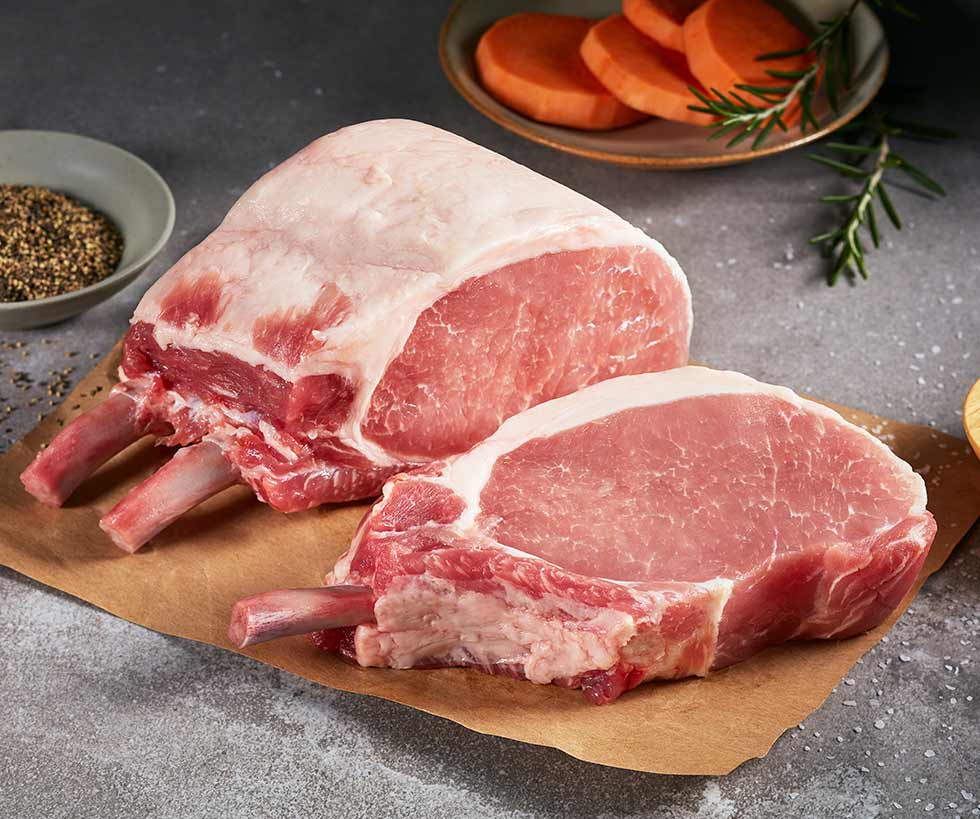 All-Natural Heritage Duroc Pork — the Gold Standard for Pork Quality
Superior Duroc genetics — produce premium pork renowned for deep-red color and exceptional marbling that delivers superior moistness, juiciness and taste.
No antibiotics, added hormones, growth promotants or artificial ingredients ever — fed a 100% vegetarian diet.
Crate-free, sustainably and humanely raised pork — helps your customers feel good about the food they enjoy.